Fire Update, October 17-18, 2017
On Tuesday, Luang Por Pasanno and others led an initial visit into the monastery after news came in that they would be allowed to return. Here are some photos that were taken of the day: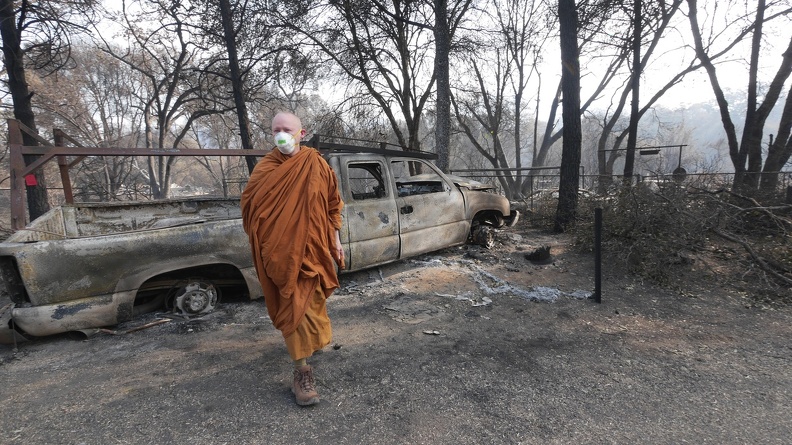 Photos of the initial reconnaissance expedition
On Wedneday, the Abhayagiri community paid respects to Dharma Master Hung Liu and said goodbye to the community at the City of Ten Thousand Buddhas. Then, by the way of eight-car caravan, we drove into Redwood Valley and re-entered the monastery: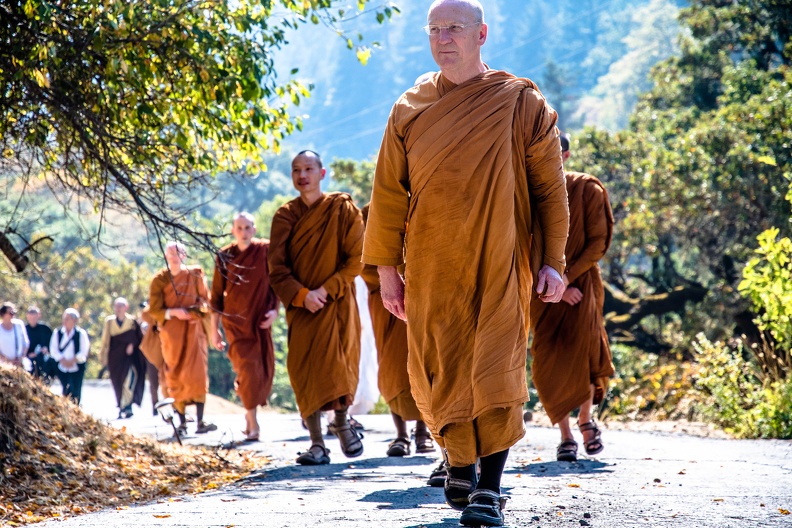 Photos of the community returning to Redwood Valley and Abhayagiri.
After paying respects to the shrine and offering gratitude and chanting, the community set out to
get the monastery back in order. Within a few hours, the basic utilities in the monastery were back online (power, water, gas, phones, Internet, etc.). The refrigerator and freezer were also emptied and cleaned of spoiled food (power was off for most of the week).
A few of the residents also explored the monastery to see how things changed since the fire water. While the fire had encroached the property, the fire fighters were very vigilant in protecting it. We also got a few new trails and roads from the fire fighters establishing fire breaks and fire perimeters.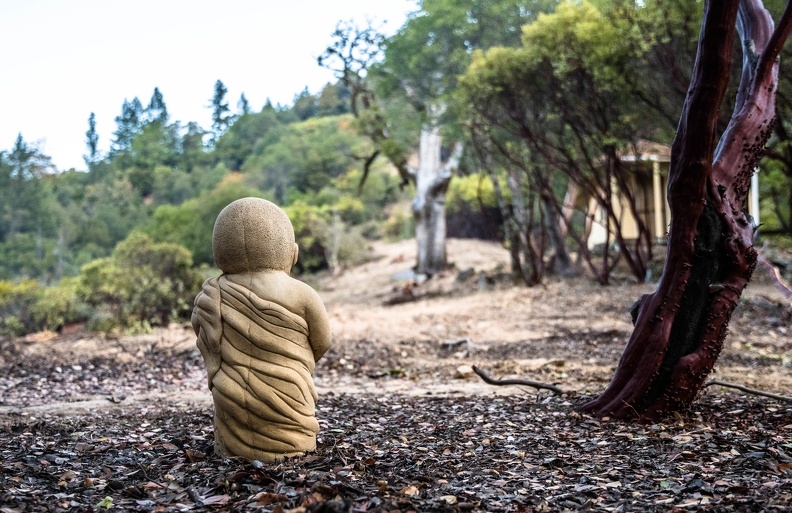 Photos of exploring the monastery after the fire.
On Thursday morning, Luang Por Pasanno offered the following morning reflection to community:
Listen to "Back to Normal But Not Too Normal" by Ajahn Pasanno
Also, on Wednesday and Thursday, the community paid visits to Sondra's and Dee's homes to offer support: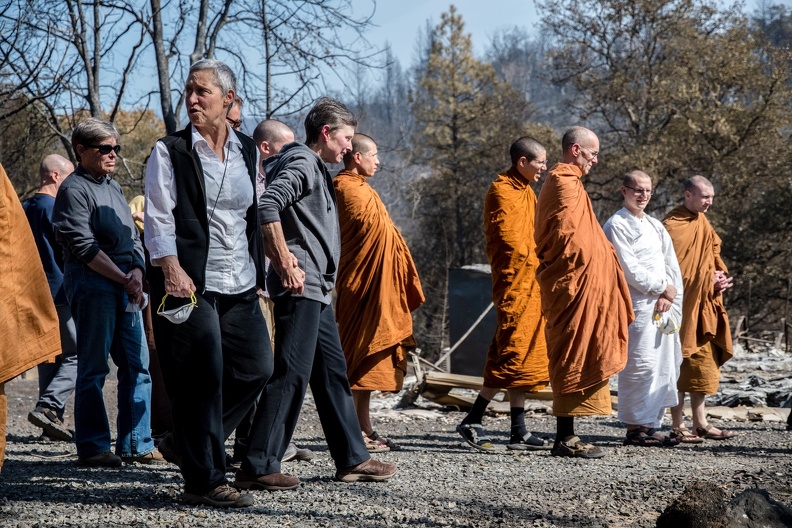 Photos of the community visiting Sondra's and Dee's homes.

Finally, Luang Por Passanno, Ajahn Siripañño and others will visiting Wat Buddhanusorn in Fremont this Saturday, October 21, for the memorial cremation of H.M. King Bhumibol Adulyadej of Thailand. For more information, please visit:

http://www.watbuddha.org/memorial-cremation-for-king-bhumibol-adulyadej/

;