Fire Update, October 12, 2017
As many people are aware, Redwood Valley and nearby Potter Valley are experiencing a large wildfire also known as the "the Redwood Complex Fire." The fire started late Sunday night on October 8, 2017. As of Thursday afternoon, the fire has spread to an area of over 30,000 acres and only 5% of has been contained.
The monastery residents became aware of the fire around 2am Monday morning. The fire was visible to residents just over the neighboring ridge and the community organized an evacuation shortly thereafter. The community, along with many people in the neighborhood, were able to safely make their way to a shelter in Willits later in the morning. From there, the community spent the night at the Three Jewels Meditation Center in Fort Bragg. Communication during this time was either non-existent or spotty as most communication lines and cell phones were non-operational.
When the fire broke out, Luang Por Pasanno was away attending the Kathina at Temple Forest Monastery in New Hampshire. He became aware of the fire only after people started messaging him after hearing reports about the fire in the news. Dharma Master Heng Lyu later communicated with Luang Por Pasanno and extended an invitation to the evacuted Abhayagiri community to stay at the City of Ten Thousand Buddhas in Ukiah. The community accepted the offer and made their way to City of Ten Thousand Buddhas Tuesday afternoon where they are now as of Thursday afternoon.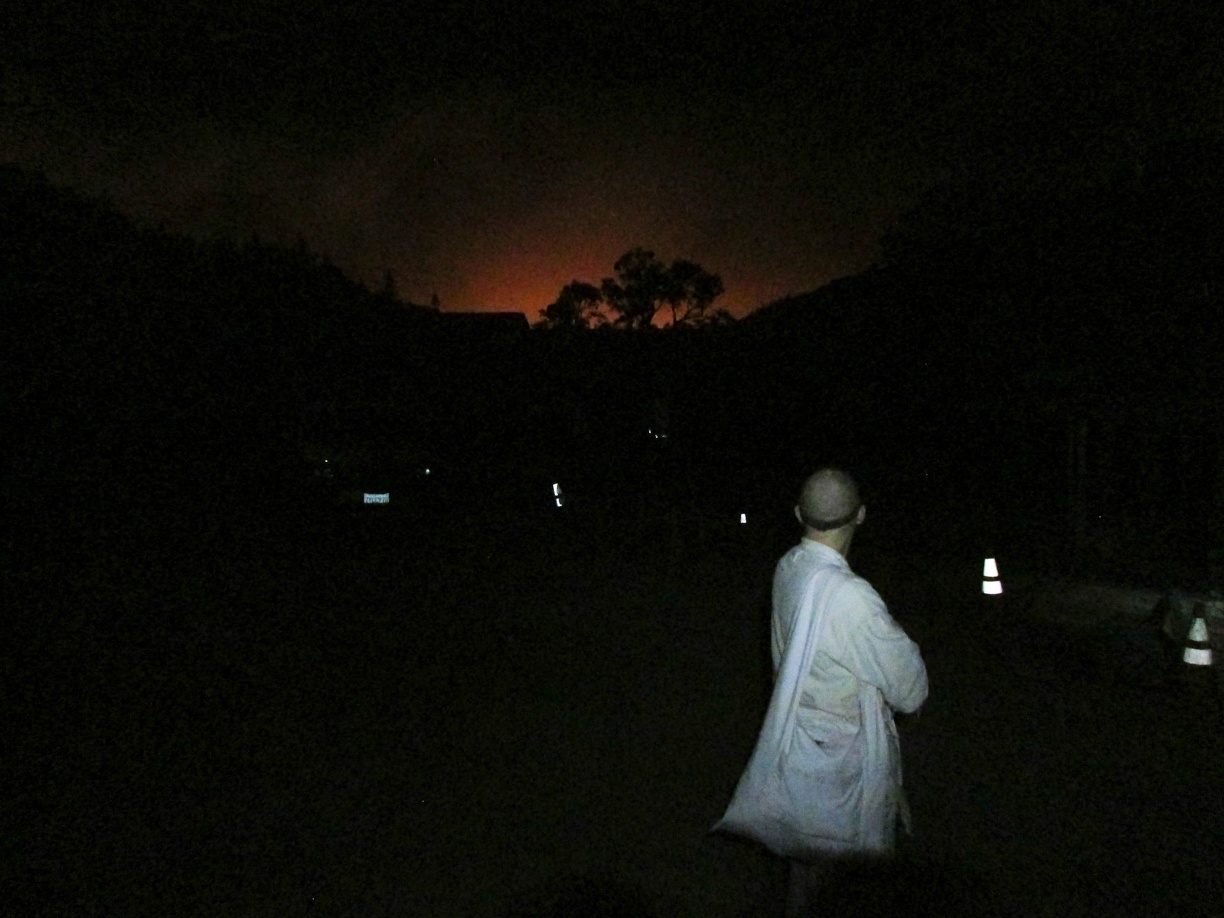 Photos of the community leaving Abhayagiri.
Current reports from fire authorities suggest that the main monastery buildings are okay but conditions are highly volatile and the situation can change very quickly. According to the officials, there will be low relative humidity and high wind speeds over the next couple days.
Officials are not allowing anybody back into the area, including the monastery, at this time.
We also would like to echo what fire officials have told us: satellite maps often do not reflect what is actually going on the ground. We realize there are many sources of information that provide detailed accounts of fire or damage coverage, including those from official sources like CalFire, but they often can lead to misapprehensions and misunderstandings.
We are asking that people not travel to Ukiah or visit us at the City of Ten Thousand Buddhas at this time. The area is heavily impacted as many people are without homes due to the fire evacuations.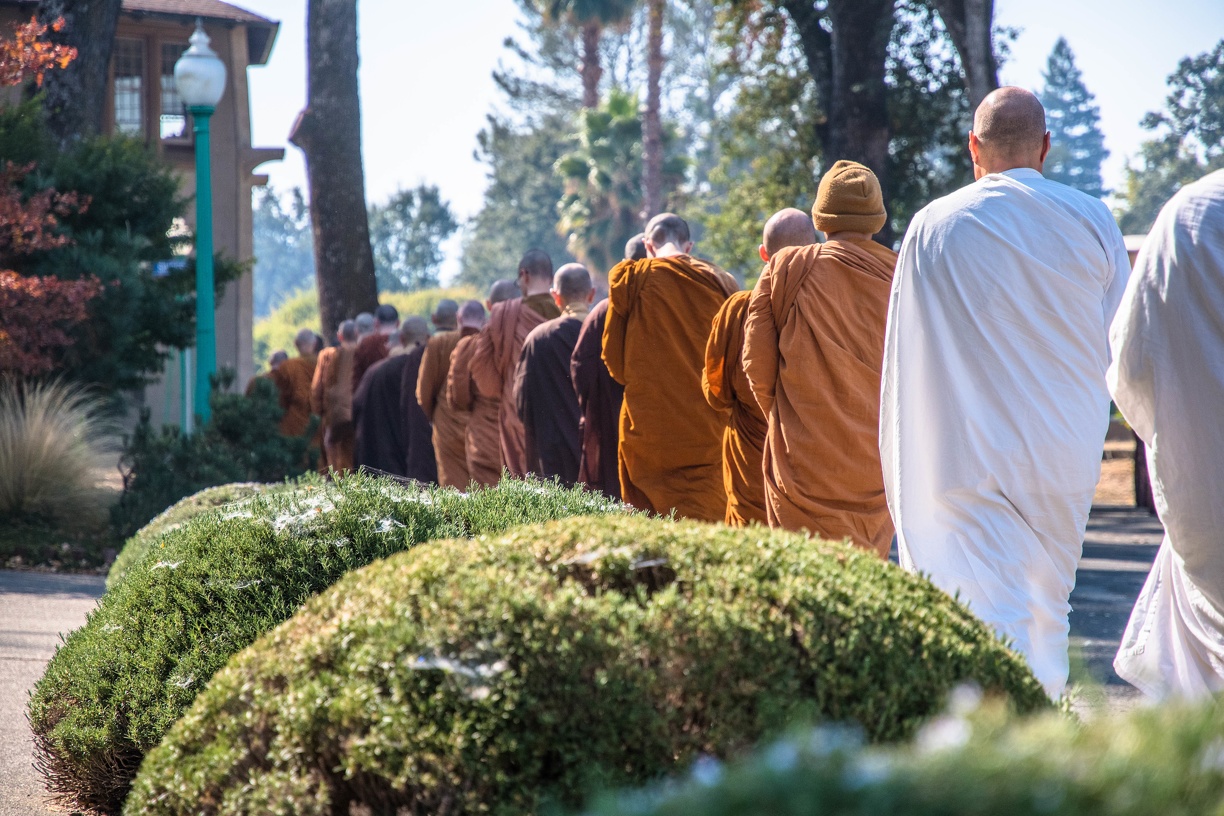 Photos from the first couple days at City of Ten Thousand Buddhas.

;